The creative idea and execution seeks to engage the audience with a little play on the word itself. The look is bright, sunny, cheerful, optimistic. The colors on the building lend the chapel an appearance of dynamism and love. A contemporary interpretation of psychedelic San Francisco: surprising and unexpected.
The look disarms anyone who might be opposed to religion. It arouses curiosity, and makes the chapel inviting even to the non-religious. A happy and refreshing look at something that is age-old.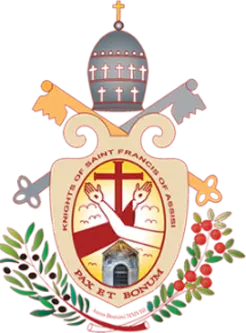 What better way to get someone to sign a petition? Oh, and if you're still wondering about that floor: the Porziuncola's floor is made from the same marble with which Saint Francis built his floor.
After centuries of quarrying, that particular marble cannot be found anywhere. But as Providence would have it, an identical marble floor was discovered under a Medieval Italian cathedral that was being disassembled. That floor now rests under San Francisco's Porziuncola, making it quite possibly the oldest floor on the continent.